The Beaches of Culebrita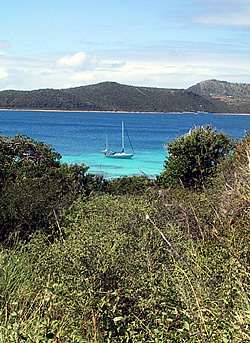 On top you see the author's boat anchored on the South shore of Culebrita.
That's also the place where the
water taxi
will drop you off.
To get to Tortuga Beach, the main and best beach on Culebrita, you need to take a short hike to the North.
If you are on Culebrita for the snorkeling you might want to stay on the South shore and explore the reefs to the East of your drop off point.
The
Culebrita Lighthouse
is well worth the hike. Start early so you have time to take a nice swim, before the taxi comes and picks you up! You will have amazing views from up there!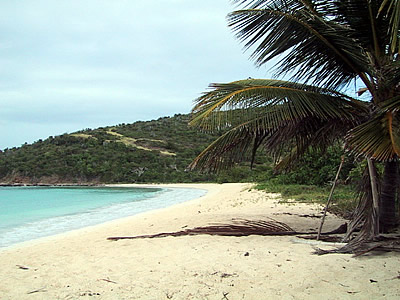 Once on Tortuga Beach, hike all the way to the North, to what's called the Jacuzzis. And as the name suggests, sit down in the shallow pools that are fed from the warm Caribbean!
You can also kayak to Culebrita. Best option in the author's opinion is to have someone drop you off with your kayaks at Zoni Beach and 'all you have to do' is cross the channel. If you do that you might as well go to Cayo Norte, which is even more deserted than Culebrita (watch out for big weekends, when Tortuga can get busy with motor boats from Fajardo)
Camping is not permitted on Culebrita, since it is part of the National Wildlife Refuge.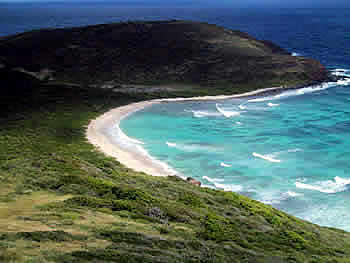 Not a great beach for swimming but worth the hike, is the one to the left, as seen from the lighthouse.
For more pictures from visitors like you, please check out the
Culebra Map
and click on the marker above Culebrita :)