Malena Beach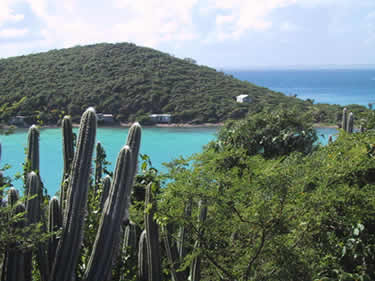 Malena is a small bay facing east, protected by a reef area from the ocean swell. It has a tiny sandy beach, mangroves and beautiful rocks. This area is considered part of the Nature Reserve. It is only a few feet away from Punta Soldado. The area can be easily reached by car, as there is a road that ends at that point.
Snorkeling
, swimming and just hanging out are the things to do around here. Also, is is not far from Dakity and Fulladosa bays so you may take a kayak and explore. Hiking would be beautiful around this area, there are many cacti and low brush. You may also encounter some thorny bushes that may wrap around you as you walk by.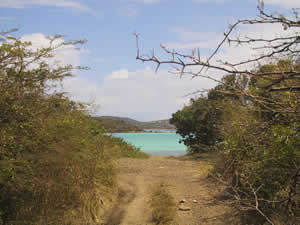 This bay is very quiet. Punta Soldado is only a few feet away, so you may enjoy the day on Malena and Punta Soldado together and end it in Punta Soldado for a more dramatic sunset.
In Malena you will find a few old wooden houses, but they are uninhabited. Malena is part of the Nature Reserve and no construction is allowed (anymore).
From Malena you can see St. Thomas, if you walk to the rocky SE point you can also see
Vieques
.
If you are an early riser or arrive during full moon, Malena would be a perfect place to enjoy both!